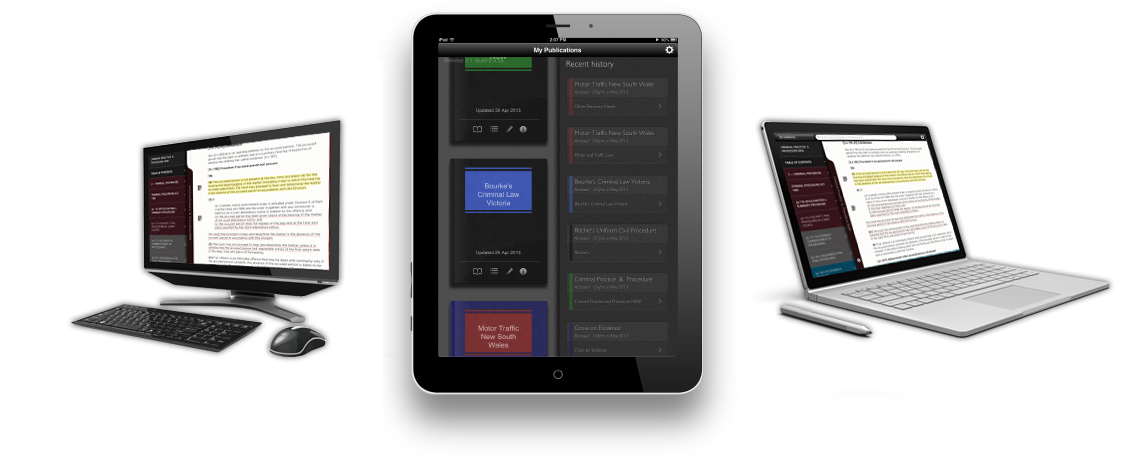 LexisNexis Red®
The future of legal information, here today!
LexisNexis Red allows you to access trusted LexisNexis looseleaf services, digitally. LexisNexis Red is a reliable, intelligent and convenient referencing tool providing you with access to your digital library via iPad, laptop or PC.
---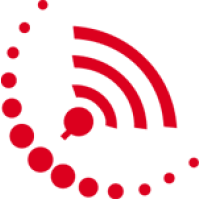 SmartOffice Mobility
You need access to current and trusted legal information
so you can make great decisions wherever and whenever demanded.
LexisNexis understands that the world of the legal professional is rapidly changing. New mobile technologies, tablet devices and unprecedented connectivity are fundamentally altering the day-to-day workflows of every legal professional. These technologies are providing a range of new opportunities for improved legal research, referencing and collaboration tools and productivity applications. They are shaping the future of legal research.
With this in mind, we bring you LexisNexis Red, a portable digital referencing tool for your looseleaf titles. Developed in close consultation with practitioners from across the profession, LexisNexis Red updates automatically when you are online and allows you to carry and refer to your looseleaf content when you're on the go. So, wherever you are LexisNexis Red is leading the way with digital looseleaf, making sure you always have access to your premium content.
Just like borrowing a hard copy title, but better. LexisNexis Red titles is now available via a LexisNexis Red Digital Library allowing subscribed titles to be loaned out to multiple users over a subscription period.
Built with the busy law practice in mind, LexisNexis Red Digital Library enables you to provide access to a wider range of titles to a larger group of people in a more cost effective manner. With LexisNexis Red Digital Library you can increase the availability of titles and save money on courier costs and shelf-space by using the digital distribution capacity of LexisNexis Red Digital Library.
Our new LexisNexis Red Digital Library allows your firm to manage LexisNexis Red subscriptions for both single user subscriptions and loan subscriptions all from one convenient and simple to use interface. Contact us now or visit the Features and Benefits page to learn more about how LexisNexis Red Digital Library can help you work more efficiently, wherever you are.
LexisNexis Red® Digital Library for LexisNexis Red titles
Now available!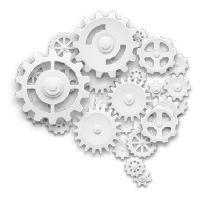 Powered by premium LexisNexis content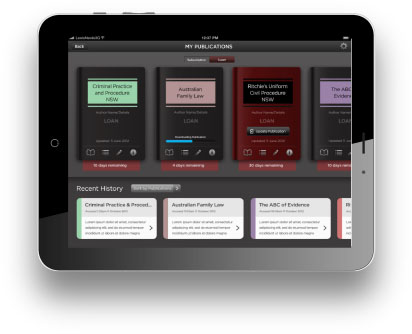 Flexible
Access a broader range of titles through LexisNexis Red® Digital Library. Borrow titles only when you need them, ensuring you always have the most relevant information at your fingertips.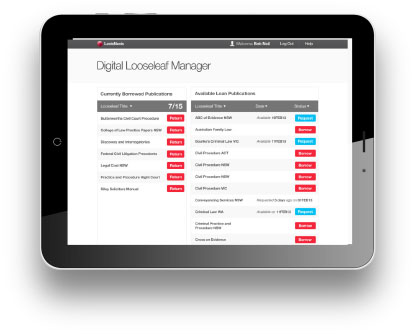 Convenient
24/7 access to your firm's library. Borrow, request and return titles by logging onto the web portal at any time of the day.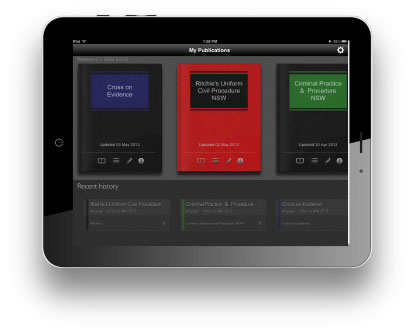 Portable
With LexisNexis Red you can effortlessly carry your looseleaf library from your office to your home, to the courtroom, wherever you need to go, on portable devices such as your iPad or laptop.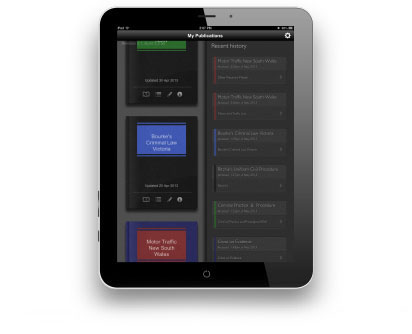 Accessible
LexisNexis Red's convenient offline access means that you can view your looseleaf titles in a digital format wherever you are, without having to depend on an internet connection to carry out your legal research.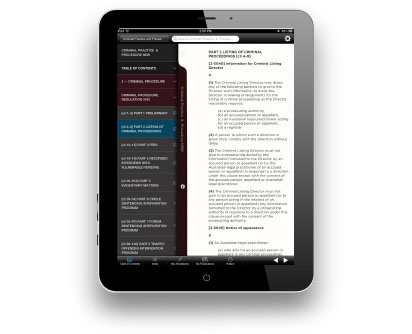 Efficient
Save time spent leafing through papers and manually updating your looseleaf content. LexisNexis Red ensures your looseleaf titles are updated automatically via our content delivery system as soon as you go online so you can be confident your looseleaf content is up-to-date.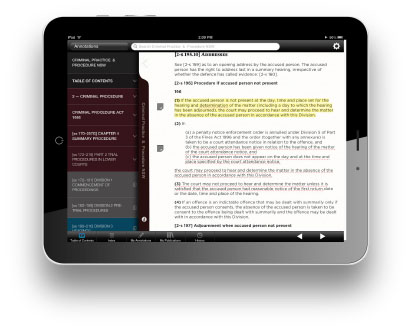 Reliable
LexisNexis Red regularly updates content and saves your annotations to our server (the Cloud) giving you the confidence that you are providing clients with the most up–to–date legal knowledge and information available.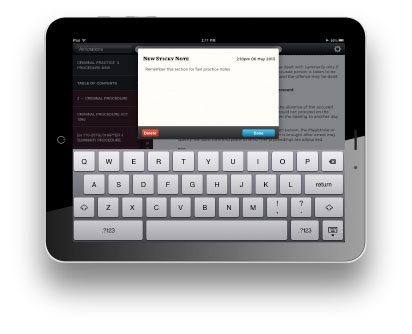 Innovative
LexisNexis Red allows you to quickly and effortlessly annotate sections, search, highlight, copy and paste text in your digital looseleaf collection, all from your iPad, laptop and Windows PC.
Register for a Free Trial
1 LexisNexis Red® Digital Library is available if your firm has,
subscribed to the loan subscription account type.
* When connected to the internet
Available looseleaf titles on LexisNexis Red®
A broad range of LexisNexis looseleaf titles are available on LexisNexis Red. LexisNexis Red allows you to carry and reference your looseleaf services on your ipad, laptop or PC, with automatic updating of new content, and advanced referencing and highlighting functionalities.
Resources
Articles
Brochures
Download the brochure

Meet the technologies that are lightening the load for lawyers and changing the way they work with the click of a button, in this article, 'The eBook Revolution' from the July issue of the LIV's Law Institute Journal.
Links
LexisNexis Red® Trial
LexisNexis Red is a brand new way to access trusted LexisNexis looseleaf content on your iPad, laptop or PC. Be confident in knowing that with lexisNexis Red, your looseleaf services are updated automatically, are accessible 24/7 and will be at your finger-tips when you need them the most. For more about how LexisNexis Red can provide you with efficient, reliable and portable access to your digital library, please visit our Features and Benefits page.
To register for your free one-week trial of LexisNexis Red, simply complete the fields below