You need resources that you can be sure are continuously updated, specific to your needs and of the highest quality.
With LexisNexis Forms & Precedents you can ensure that you have a reliable source for all of the precedents you need, to complete your matter quickly and with a greater level of accuracy.
LexisNexis Forms & Precedents offer:


Flexibility to access only the content you want, when you need it. Subscribe to either a tailored bundle, all-inclusive encyclopedia, or simply purchase a single document from our eStore. Customise your document with drafting options and alternative clauses.


Accuracy. Our forms and precedent suites are crafted and drafted by industry experts bringing decades of legal practice experience in each document. Each precedent includes practical instructions to save time and minimise risk - safeguarding your reputation.


Efficiency. Our clear, planned and up to date forms and precedents help save time, reduce complexity and ensure that you are using the latest version. Forms and precedents are available in classic (flat MS word format) or via our new document assembly technology. This fresh approach uses established cloud based assembly technology to improve the experience and reduce time, improve accuracy and provide powerful options at the click of a button – intuitive and easy to use.
What is document assembly?
Document assembly simplifies document creation in 3 steps:



Lexis® Smart Forms & Precedents integration with practice management software
Take document assembly to a whole new level with our Lexis Smart Forms & Precedents API enabling integration of our document assembly platform to your practice management software.
Lexis Smart Developer - build and manage your own custom precedents
For many firms, it's important to maintain a custom precedent library unique to the firm's needs. With Lexis® Smart Developer, you can build your own intelligent content that integrates with Lexis Smart.
Lexis Smart Developer will also scale to the size and complexity of your organisation. Lexis Smart Developer Pro facilitates a more sophisticated user experience with a greater level of automation and personalisation.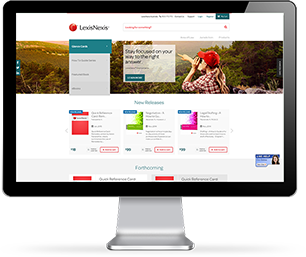 For one-off LexisNexis Precedent purchases, see our eStore.